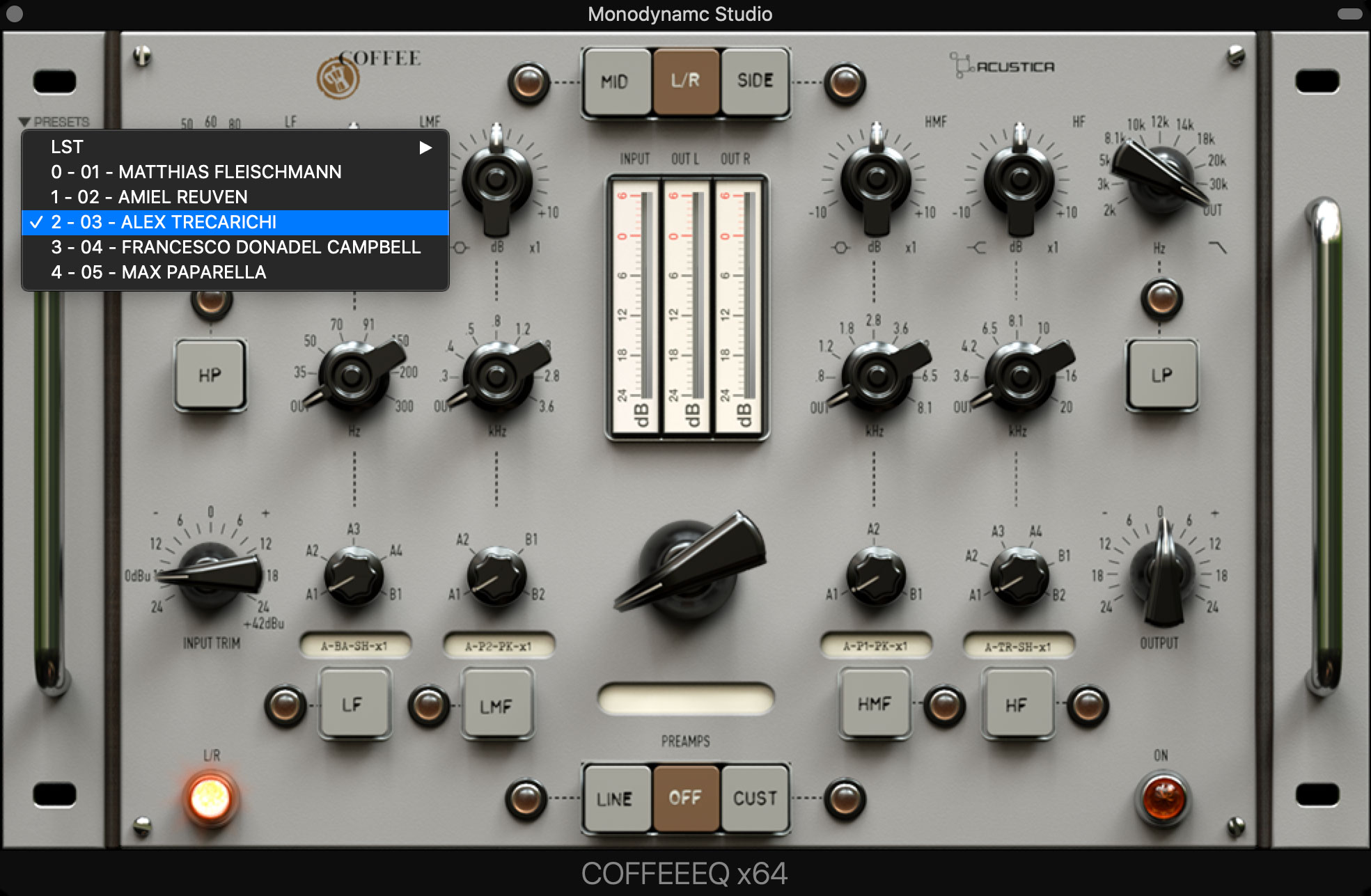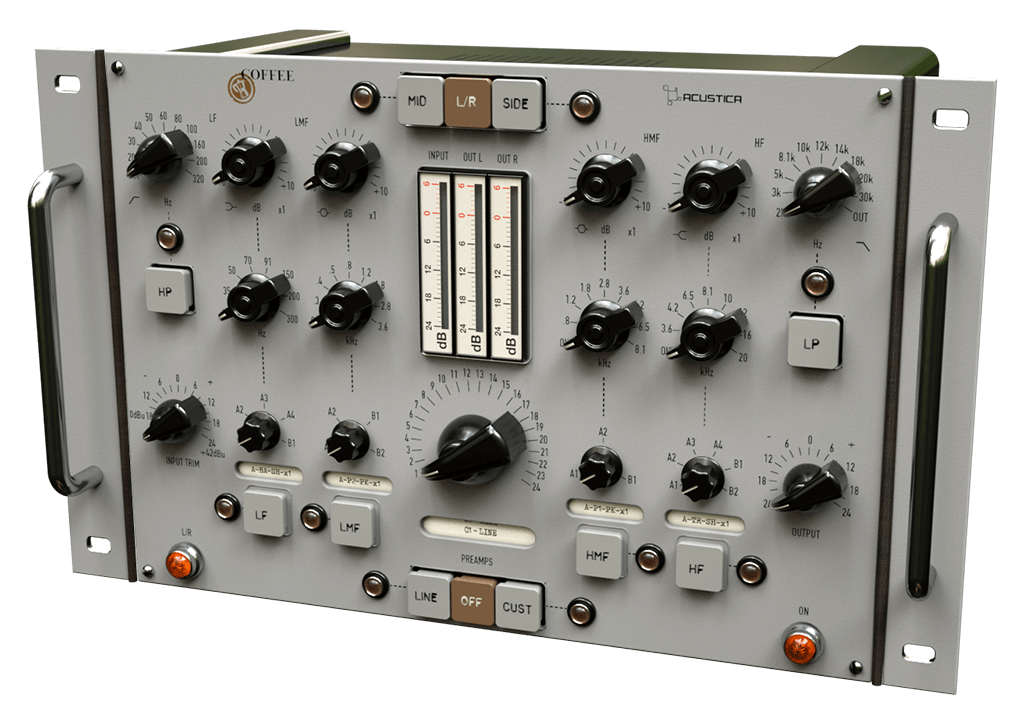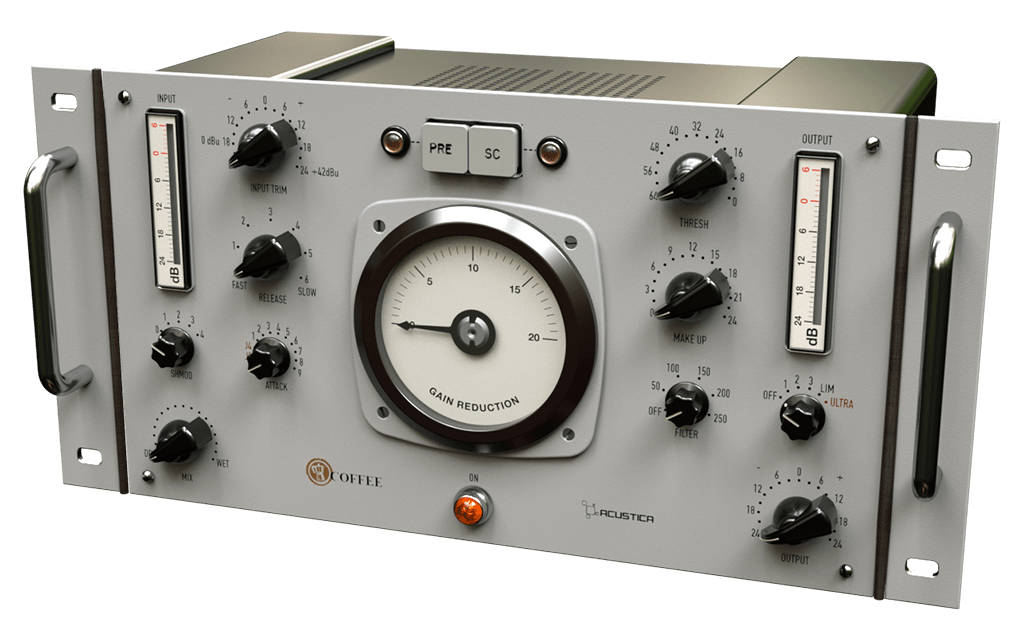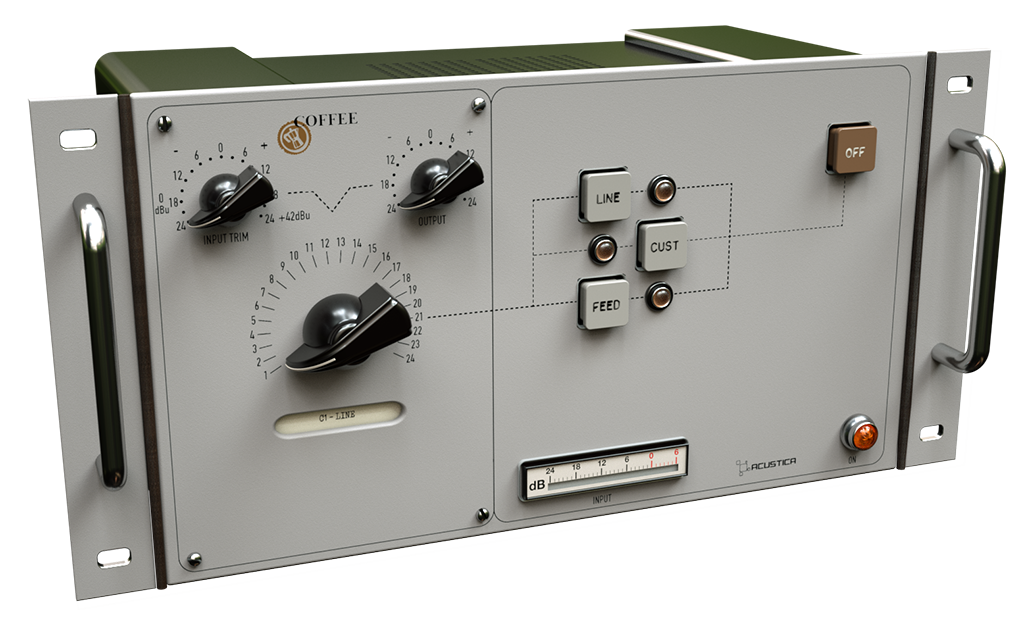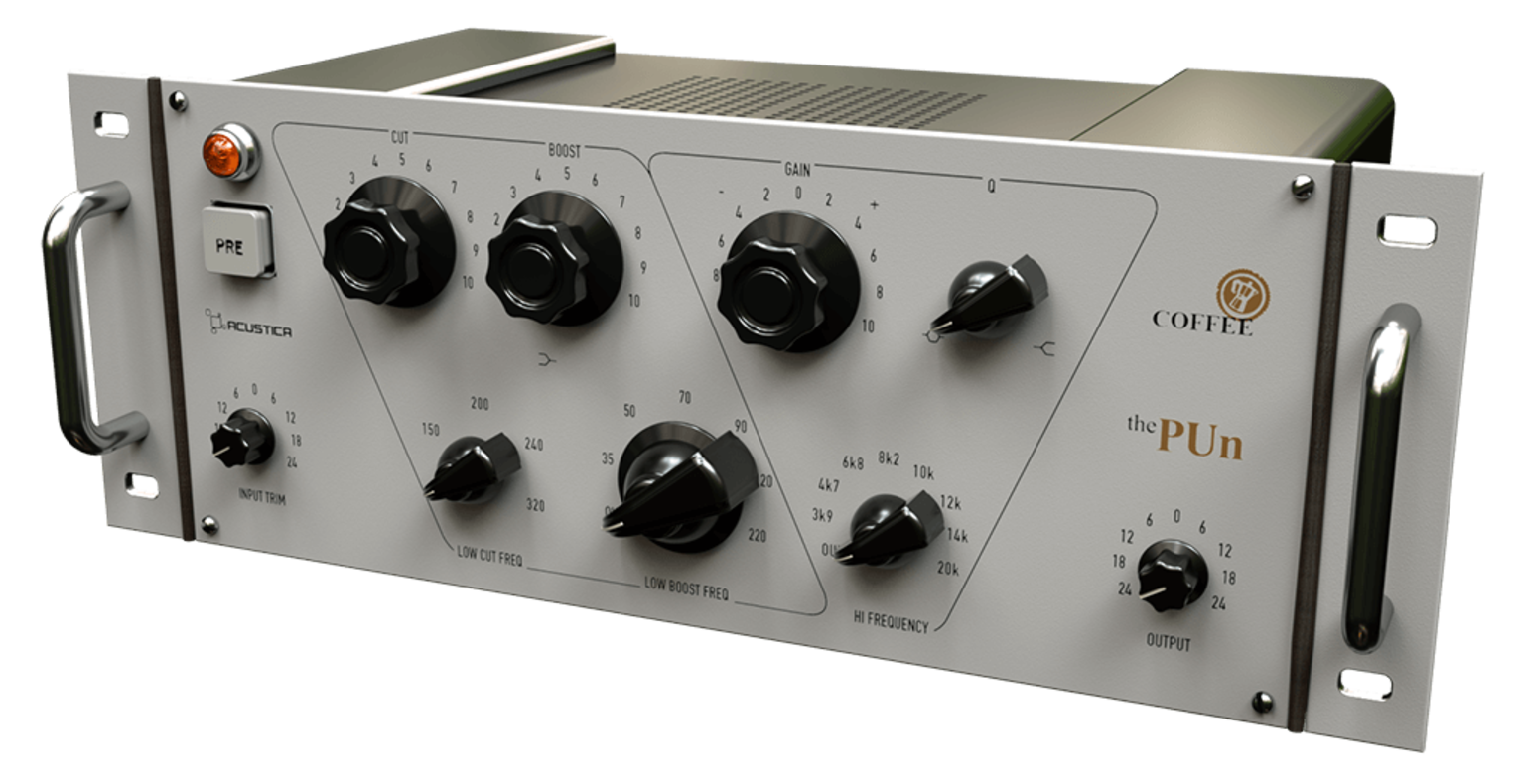 Acustica Audio Coffee – A.I. Collaboration
Today Acustica Audio released Coffee,
Coffee embodies six different hardware units merged into two different EQs, an HP/LP filter section, five dynamics processors including a limiter, plus a complete preamp section with 31 different emulations
Coffee EQ comprises two switchable 4-Band equalizers with High-pass and Low-pass Filters and a powerful Preamp section for a total of 29 emulations.
Coffee Pre features three switchable preamp groups for a total of 31 preamp emulations divided into three banks: LINE, FEED, CUSTOM.
Coffee Comp includes four switchable compressors plus a limiter and a tube preamp emulation.
Coffee Channelstrip includes many of the features of the standalone units plus some extras.
Unlike other companies, who classify audio content (violins, drums, vocals etc.) with the aim of implementing an auto-mix functionality of the software, Acustica Audio have chosen a completely different approach: they decided to 'sample' me and my approach on working on a track. Every mixing move is learned by the plugin based on both the audio material and my personal preferences using it.
This is achieved by using a method based on Deep Learning technology, which allows Acustica Audio to literally teach the plugin my 'secret moves'.
This is all about my style and my unique creative approach and not about creating fixed 'presets; this means the plugin will react differently according to what it 'hears', based on what it has learned from me while I used it.
In addiction, Acustica Audio is releasing The PUn, a free EQ and preamp based on Alex's Chandler Germanium Tone Control EQ via Aquarius FOR FREE!
You can read official Gearslutz post HERE