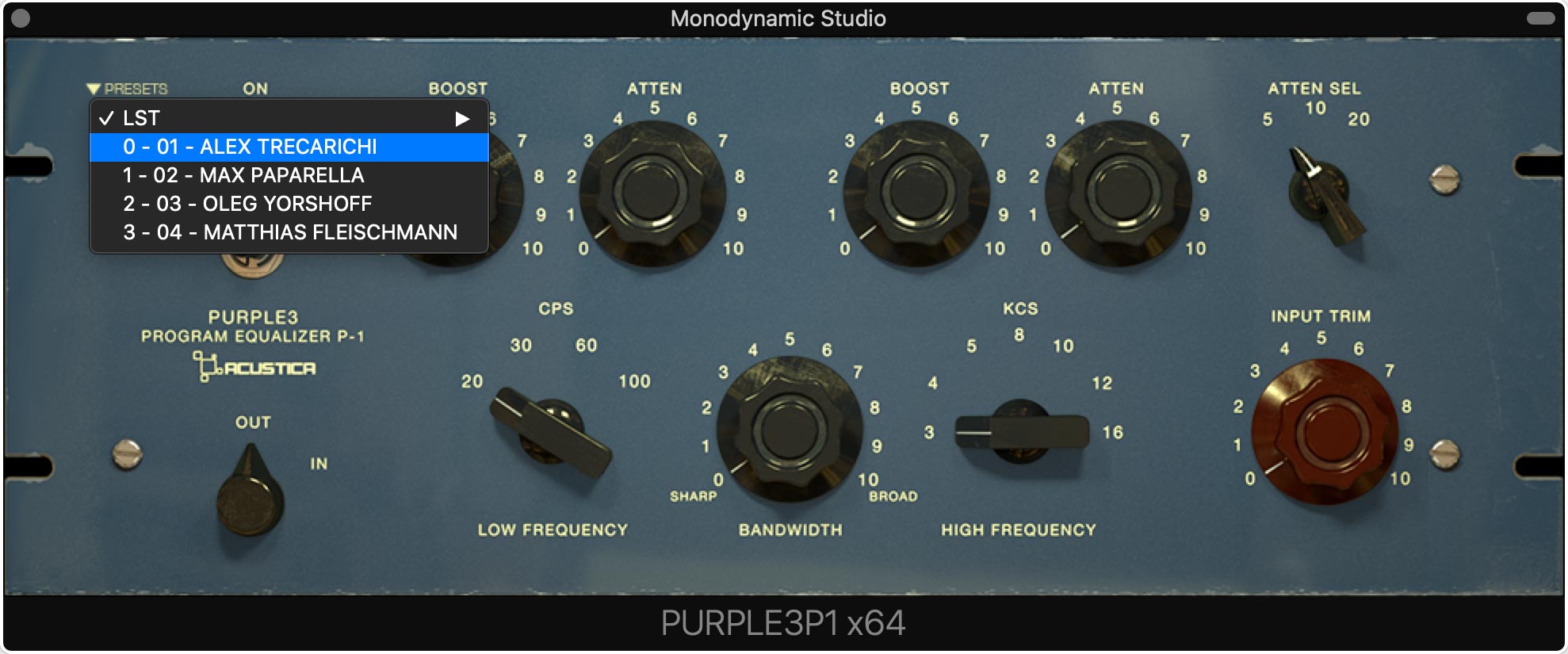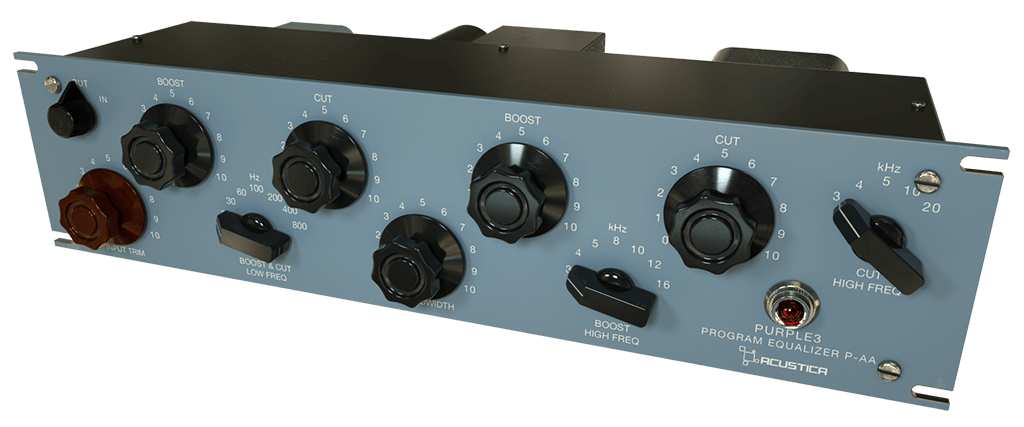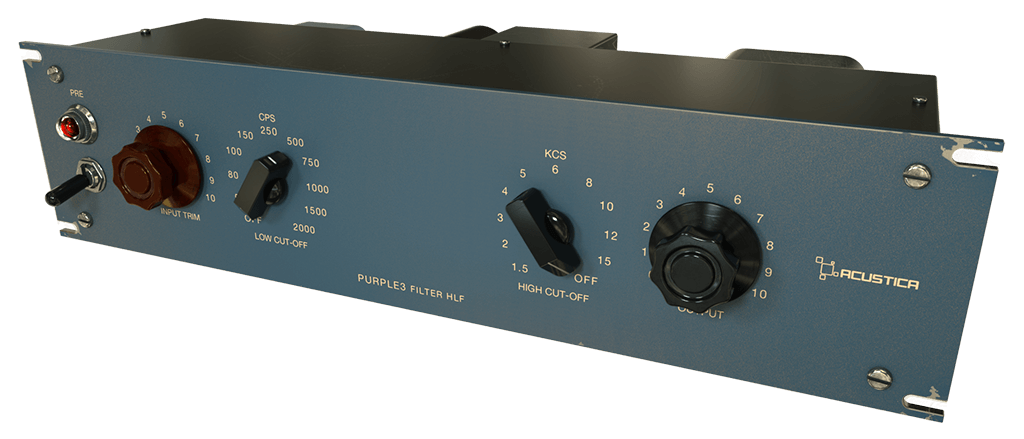 Acustica Audio Purple 3 – A.I. Collaboration
Today Acustica Audio released Purple 3
*From their website:
Purple-style EQ. The way it's supposed to be.
If you are tired of looking around the internet for the 'best-sounding, more-authentic and god-knows-what-else' legendary passive EQ plugin collection then you have landed on the right page. First and foremost, Purple3 (VST, AAX, AU) is the result of the meticulous sampling of each one of the included machines. We do not use algos. You get what the machine gives. Secondly, Purple3 is a collection giving you the highest number of different 'Purple-style' [pun intended] equalizers on the market – all in a single place – including some ultra-rare units we managed to find and sample for you. If you had to buy all of this in hardware form it would cost you over €10.000! Now you can have all this at a fraction of the price – and no, you're not going to compromise on the sound.
The Purple3 suite is made up of:
–Purple3 P-1 (Vintage tube-based, passive program Equalizer)
–Purple3 P-AA (Tube-based passive program Equalizer reissue)
–Purple3 M-5 (Classic mid range tube EQ)
–Purple3 M-5V (Vintage classic mid range tube EQ)
–Purple3 H2 (Vintage single channel tube EQ )
–Purple3 HLF (Passive 12dB/octave high/low pass filter)x
Alex's Artificial Intelligence preset is featured on the Purple3 P-1 plugin.
::::::::::::::::::::::::::::::::::::::::::::::::::::::::::::::::::::::::::::::::::::::::::::::::::::::::::::::::::::::::::::::::::::::::::::::::::::::::::::::::::::::::
Unlike other companies, who classify audio content (violins, drums, vocals etc.) with the aim of implementing an auto-mix functionality of the software, Acustica Audio have chosen a completely different approach: they decided to 'sample' me and my approach on working on a track. Every mixing move is learned by the plugin based on both the audio material and my personal preferences using it.
This is achieved by using a method based on Deep Learning technology, which allows Acustica Audio to literally teach the plugin my 'secret moves'.
This is all about my style and my unique creative approach and not about creating fixed 'presets; this means the plugin will react differently according to what it 'hears', based on what it has learned from me while I used it.
You can read official Gearslutz post HERE