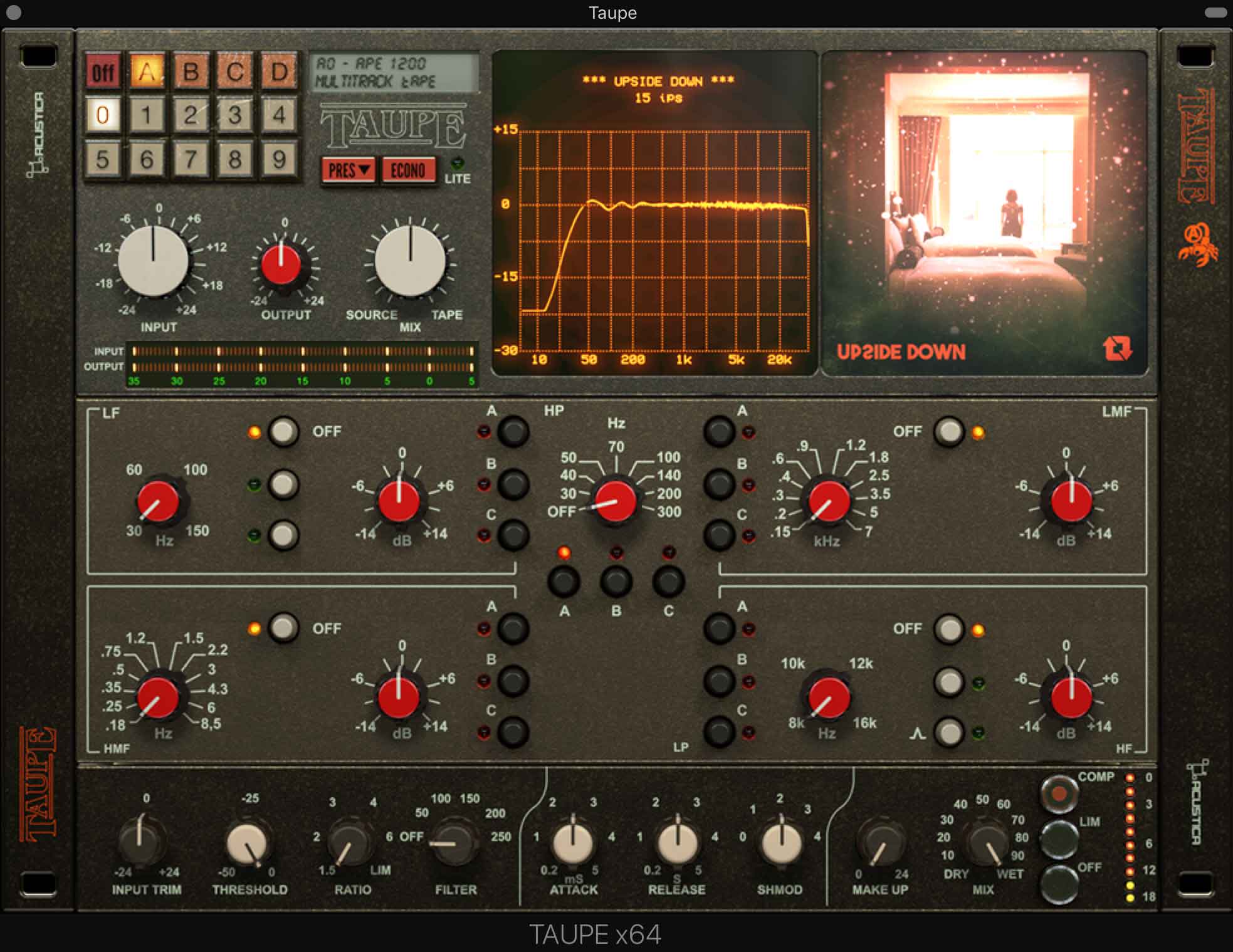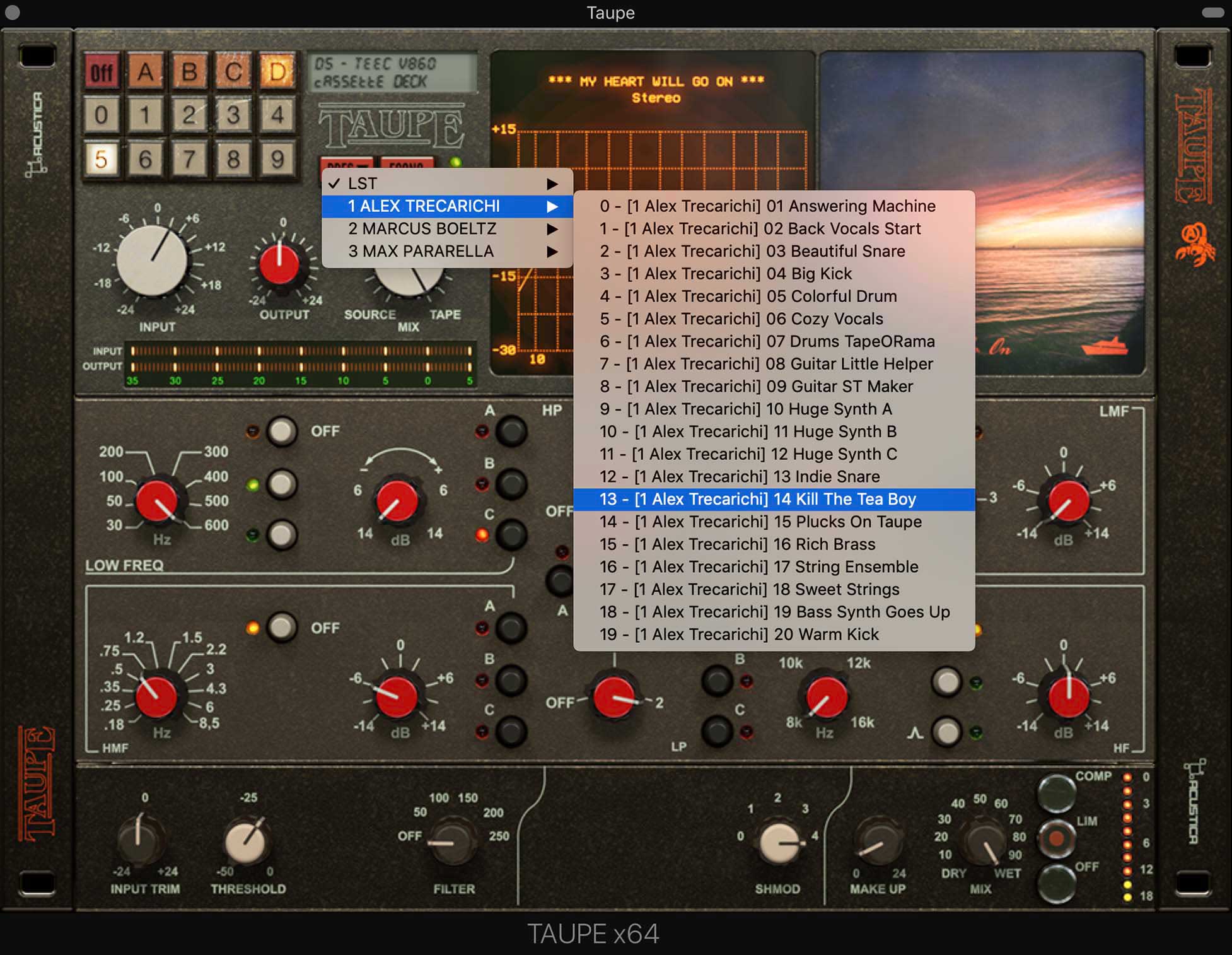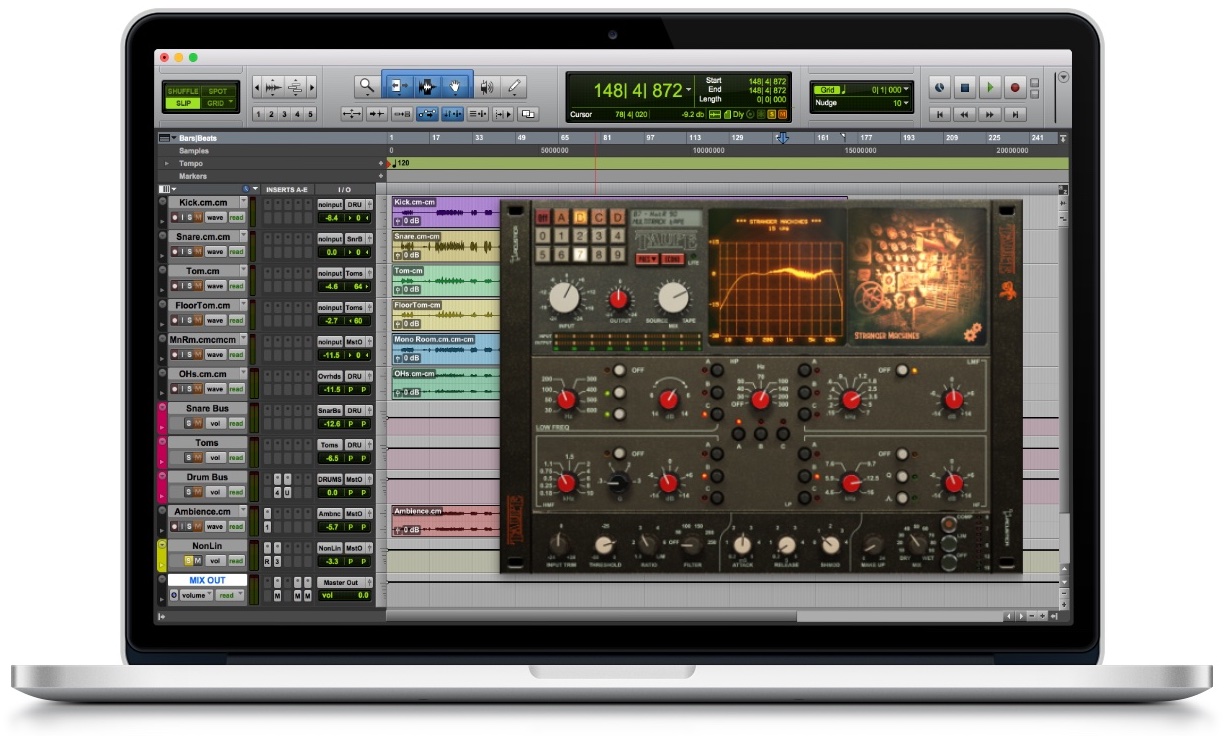 Acustica Audio – Taupe Presets
Today Acustica Audio released TAUPE, their newest AU/VST/AAX plugin suite based on  Core13 technology.
21 analog and digital tape machines – carefully sampled all around Europe – 40 finely crafted programs, 3 consoles, 2 compressors, a dedicated MIX control, authentic dynamic compression, real harmonic saturation and more. It took over 10,000 minutes of sampling time to craft Taupe. This is not just the regular analog tape emulation plugin. It goes above and beyond that, giving you the world's most powerful tool to finally embed the sonic signature of iconic, rare and expensive stereo and multitrack tape machines into your creative workflow. Simply put, Taupe will take your whole conception of analog mixing and turn it …upside down.
Alex did 20 presets you can directly access from this amazing plugin interface to help you start quickly using it.
Check TAUPE Trailer here!